Little Henry was born in February 2020, he had to go straight to Birmingham Children's Hospital as he had a Heart Condition which would require open heart surgery at just 6 days old.
Henry's stay in Birmingham would be for the first 12 weeks of his little life (during the height of the Covid-19 pandemic) followed by another operation and 10 day stay at the end of July.
The hospital is home to the finest surgeons in their fields and some of the best nurses and Doctors in the UK all of whom had a hand in saving Henry's life.
Not everyone is local to the Hospital and with the stress of ongoing treatment and families needing to be close to their child, there are additional worries and question of where to stay, where to eat along with the financial challenges of having to fund this unexpectedly whilst not working.
The answer? For Henry's family this was Ronald McDonald House Charity! With 11 houses across the UK, in this case it was the Birmingham House, located just 2 minutes walk away from the Hospital it relieved much stress from the family during a difficult time
The house accommodate up to 60 Families in the Birmingham house, with Hotel style rooms all en-suite and a shared kitchen with individual cupboards and fridge space so you can shop and cook at your own pace.
The cost for the charity to provide this support is just £25 per night per family but to the families this support and convenience of a "Home from Home" environment 365 days a year is invaluable.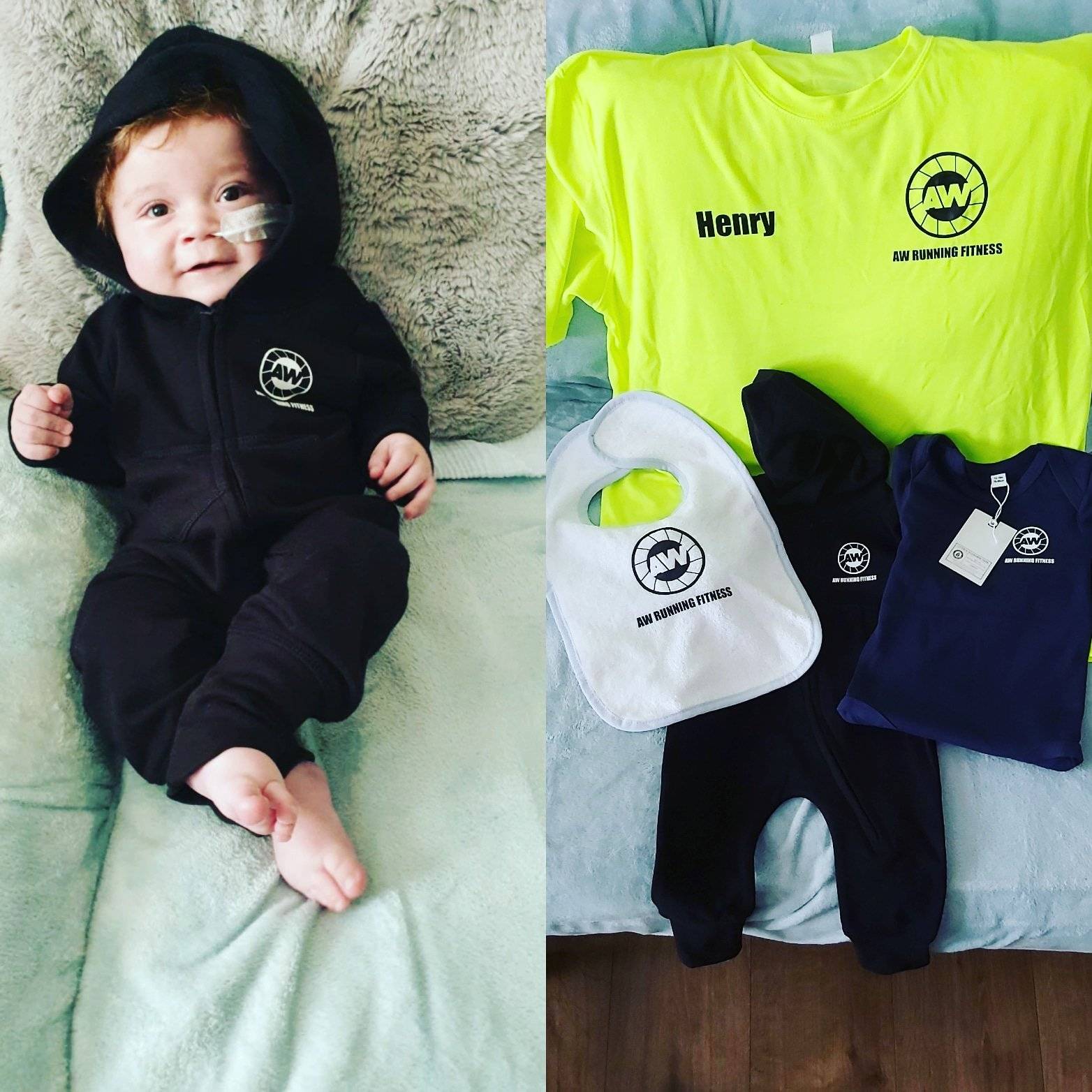 As a family, Henry's parents; James & Vicky, have spent a total of 94 days at Ronald McDonald House. This means the charity have funded £2,350 to accommodate them during Henry's treatment.
The level of care from the staff has been amazing, everyone has been so welcoming and heartfelt. Throughout the Covid crisis they have faced different challenges, but still found a way to maintain the level of support throughout.
Through August and September, Ronald McDonald House Charity are raising money via a #HouseToHouseChallenge travelling 1000km either individually or as a team. 1000km is the distance between the 11 UK houses combined.
AWRF have formed a team, which includes Henry's dad, who are aiming to complete this challenge collectively (we hope a few times over!) whilst hoping to raise money so the charity are able to continue to provide this important service to so many families in need.
The team is named after Henry Ellis, a Heart Warrior.
#TeamHenry.
EVERY PENNY GOES TO CHARITY
In order to support #teamhenry and the Ellis's through this tough time we have made a special batch of ground coffee with all of the proceeds going to the Ronald Mcdonald House charity.
1 X 227g Ground Coffee
12 Gram Serving
Free Delivery in the U.K.
Every penny is donated to charity.